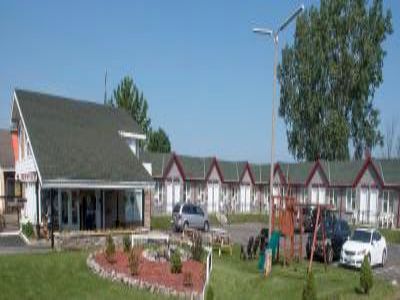 Mining Building ()Built in 1895Heat, Light, and Power Plant built at base of hill close to railroad tracks. Repurposed as Mining Building in 1899 after a brand new Heat, Light, and Power Plant was built, linked to Mechanical Hall. It is prominently sited and instantly identifiable by its two massive towers, one truncated and one with a conical roof. The romantic Victorian Romanesque character of the constructing is additional enhanced by a rich number of home windows and entryways and using rock-confronted granite for its contrasting trim. Until 1968, it served because the Administration Building in addition to housing a number of other college capabilities. A 30×70 foot forge store and foundry had been added during 1899, and a related new Heat, Light, and Power Plant was constructed then as well. Our website companies, content material, and merchandise are for informational functions only.
A flight of steps leads up to a powerful doorway with a broken pediment. This might be the one characteristic on campus which might be described as Baroque. The College Farm House, on the right on this image, was built in 1892.
A KWSU-TV broadcasting relay station was completed on Kamiak Butte on February 1st, 1973. The Students' Book Corporation itself dates to its July 10, 1914 incorporation. From July 13, 1914 until 1923, the Bookstore was situated in a small constructing on Campus Ave, now the present location of Wilmer Hall.
It was located on south aspect of Campus Avenue, between what is now McCroskey Hall and Honors Hall. This should not be confused with the Home Economics House and Home Economics Experimental House, both of which were positioned on Columbia Street. After going virtually unchanged for many years, in it underwent a dramatic inner transform, designed by NBBJ. "Basically, the only issues that were saved were the internal and external bearing walls and stairwells." Roof removed and a light-weight steel structure was added to the roof, creating a brand new fifth flooring for school offices.
It has to have been removed somewhere between 1956 and 1958, more than likely 1957. Evergreen Fountain ()Built 1906This considerably gaudy-looking fountain stood south of Bryan Hall; it was built with cash left over from the Chinooks. Livestock Pavilion ()Built in Also generally known as the Stock Pavilion. This should not be confused with the Livestock Judging Pavilion which was in-built 1933. When that newer Pavilion was permitted in early 1933, it was decided that this present Livestock Pavilion should be torn down, that apparently happened someplace between 1933 and 1935. Maple Cottage Built in 1903 First non-veterinary hospital.
An $eleven million addition was added to the north of the constructing circa , designed by Sasaki Associates. This popularity is due to a unique form of pupil government and the bodily structure of the corridor with its bed and examine sites. Upperclassmen moved upstairs to coveted quiet house on the top flooring. This was later transformed to a dorm in 1921 to provide quarters for sixty two males, after which to a girls's dorm in 1922. Known then because the Stevens Hall Annex, and later simply because the Annex, it was torn down in May, 1937, just as Wilmer-Davis Hall was being accomplished immediately behind it. Senior Hall ()Built Built in late 1918 and early 1919 was a YMCA constructing; this was on the "alumni fields," which had been tennis courts until 1918, close to the book retailer. The two-story building was contained a 500 particular person auditorium, billiard room, and a "shifting image machine." Its official opening was Feb. 21, 1919, and its dedication was on March sixteenth, 1919.
New entry plazas and sidewalk connections to north and south. Planned at $7 million, with one other million in overruns by early 1990. Unlike Carpenter Hall, the grand entry to the second floor stage was carried out.
Internal photos of this building can be discovered on page 7 of the April 9, 1919 Evergreen. Originally situated the place Community Hall stands, Practice Cottage was moved throughout the road to its last location in 1920, and was eventually renamed as the Home Management House until it turned a weaving laboratory in 1968.
Transmitter and studios of KWSC-TV in building; antenna atop Bryan Hall tower. Collegiate coaching in radio broadcasting started at WSU; KWSC is among the oldest of educational broadcasting stations.
Originally known simply as "the Cottage," and soon referred to as the Sanatorium. Located on present location of Art Museum , simply east of Wilson Hall. 1963, graduate college students in Fine Arts used this as studios, and were overjoyed with the space after working the earlier 12 months in an abandoned bowling alley downtown with no warmth. Maintenance retailers moved to Shops Wing of McCluskey Hall in 1963. By the Sixties it was residence of WSU's Radio and Television Services.